Hostwriter is excited to announce the four winners of our 2019 Hostwriter Prize. Grants of €2000 and €1000 will be made to the 1st and 2nd place winners of the Story Prize. Additionally, two Pitch Prize winners will each receive a grant of €1000 to help with the completion of their collaborative projects. Each of the Story Prize winners used Hostwriter in some way in the development and realization of their story. Pitch Prize winners also plan to use Hostwriter in the realization of their stories.
Hostwriter Story Prize Winners
1st Place – €2000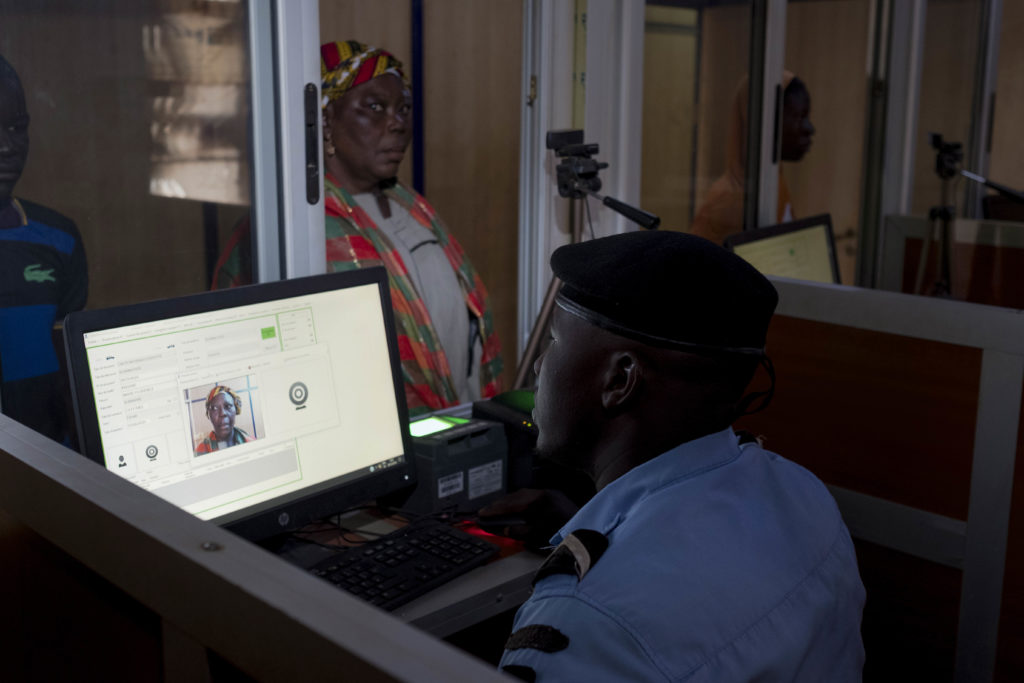 Journalism collaboration between Ludovica Jona (Italy), Giacomo Zandonini (Italy), Petra Sorge (Germany), Caitlin Chandler (Germany) and Chris Jones (United Kingdom)
How they used Hostwriter: The journalists used Hostwriter to find team members in EU countries with expertise in their research areas and to find a fixer at the Serbian-Hungarian border, which allowed them to collect info and participate in the testing of the EU-funded lie detector.
The story: What does a lie detector system being tested at the Serbian-Hungarian border have in common with a high-tech facial recognition machine in the desert in Niger? They both stem from a huge European Union investment in the use of biometric authentication (fingerprints and facial recognition technologies) for border control purposes despite the skepticism of experts. The team of reporters documented a false positive result by testing the "truth machine" funded with €4.5 million by the European Commission, uncovered the financial costs and human rights risks of the growing use of biometric technologies at EU and African borders, and they also unveiled tight connections between EU institutions and the biometric industry.
2nd Place – €1000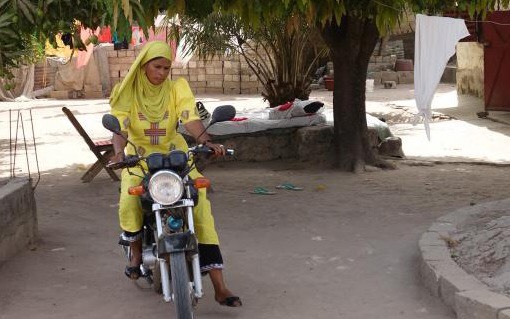 Journalism collaboration between Patrick Egwu (Nigeria), Annie Njanja (Kenya) and Mamadou Lamine Ba (Senegal)
How they used Hostwriter: The authors of this story all met through Hostwriter before sharing ideas on how to go about the project. Hostwriter served as a useful platform for them to connect and collaborate.
The story: In African societies, female genital mutilation (FGM) is widespread and deeply rooted in tradition. Even in countries where this practice is banned, mothers still find a way of manipulating the system and taking their young daughters to undergo this harmful and brutal process. This traumatic experience is an attack on the dignity of the victim and has immediate and life-long consequences, like excessive bleeding, infection and difficulty during childbirth. This cross-border story explores the strategies adopted by individuals, NGOs and partners to provide solutions in the fight against FGM.
Hostwriter Pitch Prize Winners
Pitch Prize Winner – €1000
Cocaine Ports
Journalism collaboration between Margherita Bettoni (Italy) and Cecilia Anesi (Italy)
Pitch Prize Winner – €1000
The Train to Poland
Journalism collaboration between Abhaya Raj Joshi (Nepal) and Monika Pronczuk (Poland)
– – –
Here's what the prize judges had to say about the winning stories/pitches.
Overall Quality of Finalists
Reading these shows how enriching – even crucial – cross-border collaboration is in journalism. Some of the darker sides of our societies, which we know are there but have difficulties in documenting, cannot be unveiled by one journalist alone – not only would it be impossible due to language and resources, it might even be too dangerous to set out alone. Other stories and pitches I read showed how enriching comparison can be: Looking across borders allows us to see how people in other countries deal with similar problems. This is inspiring, enlightening and encouraging.
Good journalism is completely impossible without cross-border collaborations between authors. The most pressing issues of today can only be explained by explained from at least a few countries' perspectives at once since they are, in their nature, global. Judging these projects has been just like reading about the most pressing issues of today. Cross-border journalism for the win!
I was impressed with the diversity of subjects of global relevance and how the stories connect these larger key questions – on how we live together and the future of humanity to very real local living circumstances and the challenges individuals or communities go through in relation to these questions.
Invisible Borders
"I felt really excited while reading this article. This is an ideal example of what real journalism should be like today. A cross-border effort reveals how seriously our world is intertwined."
"A largely under-reported issue; great to pick it up."
"Very challenging research."
Nigeria, Kenya and Senegal: Three African countries providing solutions in fight against FGM
"Very worthy topic."
"The interlinkage of FGM and socioeconomic issues is well reported: e.g., providing cutters with alternative livelihoods reduces FGM."
Cocaine Ports
"Very detailed planning with specific approaches from the individual contributors."
"Not just focused on reporting the problem but with implied direction toward a public policy impact."
"Highly investigative with in-depth high-quality research."
The Train to Poland
"Approaches a new and very specific aspect of labor migration issues with a very concrete focus."
"Underreported issue of labor migration that has a concrete focus (labor migration is often reported in a very abstract fashion)."
Hostwriter is an open network that helps journalists to easily collaborate across borders. We connect more than 4,600 journalists from 150+ countries to seek and offer help, whether in the form of local advice, story collaboration or accommodation. We see cross-border journalism as a tool to overcome national bias and prejudice, ultimately contributing towards better informed, more accountable and democratic societies.
€5000 in prize money is donated by the Otto Sprenger Stiftung. The foundation honors the work of German journalist Otto Sprenger, a former unionist and employee of the German public service broadcaster NDR, who was committed to supporting young journalists, collaboration and social engagement.
— ### —