"Congratulations! But why didn't you apply for the Digital News Initiative….?" We heard this question many times from colleagues after Hostwriter was awarded the Jury Prize at the Google Impact Challenge Germany last week. Hostwriter is an open network that helps journalists to easily collaborate across borders — and we've just won a total of 500,000 Euros to develop it globally!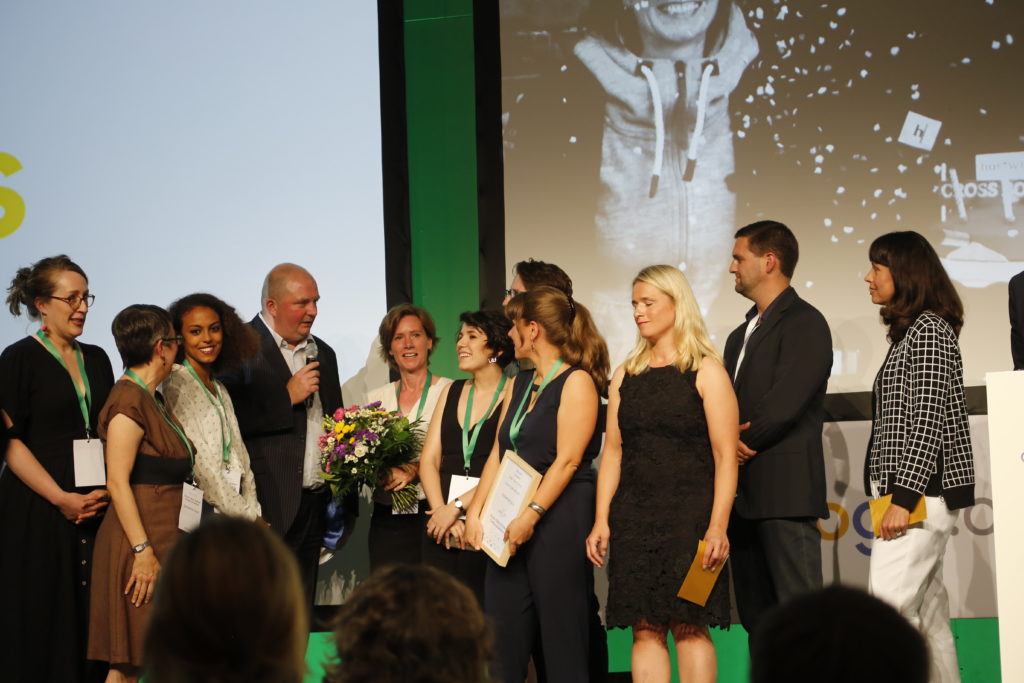 Surfing through ten lighthouse projects and one-hundred local initiatives listed on the Impact Challenge website, I finally understood what our colleagues meant: As a matter of fact, we were the ONLY journalism organization that had applied for the Impact grant. How come, I wondered?
Advertisement money continues to be made elsewhere and journalists must find new revenue models if we want our profession to thrive in the digital era.
That's why I'd like to share some notes on how we described Hostwriter in the application and how we framed cross-border journalism in order to meet the criteria of the Impact Challenge.
This framing doesn't mean that we "changed" our mission! But we looked at Hostwriter from another perspective and used a different language to describe what we've been doing and we plan to do next.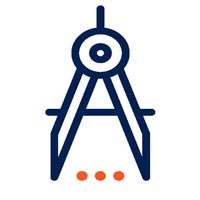 We feel that the search for new funding opportunities for journalism should be a collaborative effort and hope to contribute by sharing some key arguments that we used in our application for the Google Impact Challenge Germany:
What is your project idea?
For young journalists wanting to kick off cross-border investigations like the "Panama Papers," Hostwriter is a digital network that helps them connect with the necessary colleagues.
What societal problem are you trying to solve?
"Accountability journalism, holding the powerful to account, has to cross borders and areas of specialist expertise, which challenges the resources available in any single newsroom," concludes a recent study by the Reuters Institute. Whether the issue is migration, climate change, or international crime: in the connected world of the 21st century, events have effects around the globe. To tell the whole story, journalists need to work together if they want to keep fulfilling the watchdog function of the press. According to Reuters, publishing simultaneously in several countries can also offer protection to the journalists involved at a time when press freedom is jeopardized even in democracies (cf. Reporters Without Borders). However, young professional journalists often lack the necessary connections with international colleagues.
Which effects can be expected if your project gets selected?
Based on the Logic Model for Social Impact Measurement, we predict the following chain of impact:
Input: Project grant (500.000 €)
Output: A mobile-first relaunch and improved interaction opportunities will expand Hostwriter into a truly global network. Since we're already active in 129 countries, we feel that 5.000 members based in all 193 UN-countries worldwide are realistic project targets!
Outcome: Every journalist has access to colleagues from all UN-countries worldwide. If 10% of our members engage in a cross-border investigation, we predict 500 publications a year. Collaborative journalism programs will further lead to 50 lighthouse-investigations from Africa, the Americas, Asia, Australia and Europe.
Impact: Strengthening democracy through cross-border quality journalism. Providing access to information from underreported regions that have turned into blind spots in the international news arena because of thinned-out foreign correspondents' networks.
The whole Hostwriter team is incredibly excited that our application-experiment was successful. We hope this information inspires you to also consider applying for funding in areas you previously thought out of your purview.
This article was first published on our Medium channel on 15.06.2018 by Hostwriter Co-Founder and CEO Tabea Grzeszyk.