Want to receive funding opportunities or job listings from HostWIRE directly to your email inbox? Want to follow a specific conversation about an upcoming conference? Want to get a notification whenever someone provides advice in response to another post on HostWIRE?
Our HostWIRE message board makes it easy for you to subscribe to receive notifications from the boards and conversations you want to follow! This blog post explains the simple steps you can take to get updates sent to your email address. You'll receive your own customized "newsletter" with information about the topics and categories you follow.
How to receive notifications about a "Category"
On HostWIRE, we have several categories set up, including "Find a Job," "Calls for Pitches," "Fellowships & Grants for Journalists," "Tips, Tools and Training" and our new Arabic and Spanish language categories. If you want to receive a notification every time there's a new message posted in the category, here's how to do it.
First, click on the category you are interested in. Here's what the main page looks like for the "Fellowships & Grants for Journalists" category.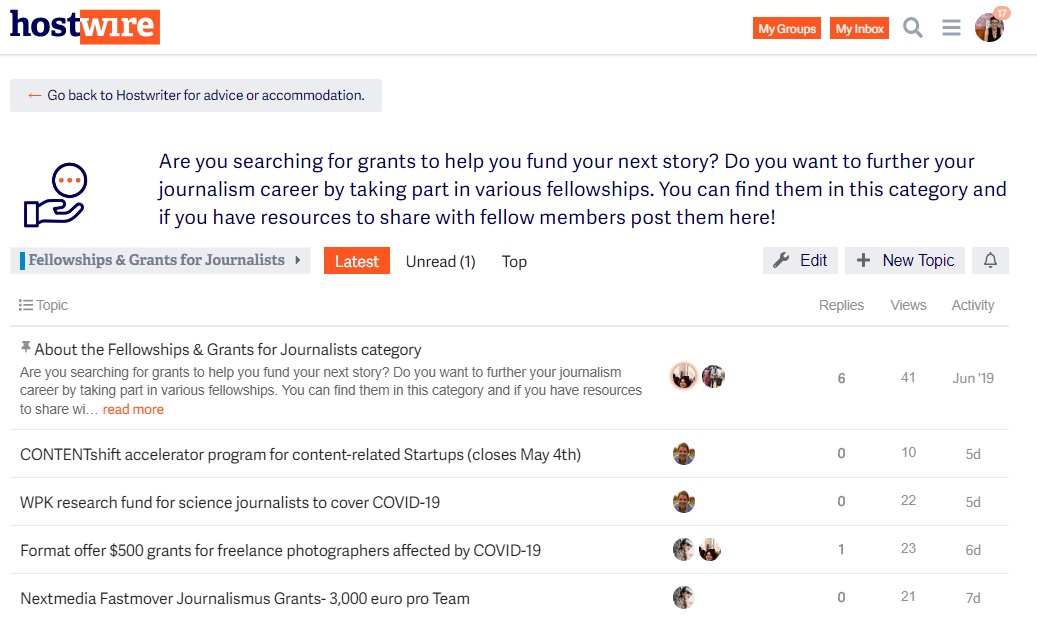 On the right-hand side, next to the button to add a "New Topic" in the category, you'll see a small bell.

Click on that bell to open the menu of options.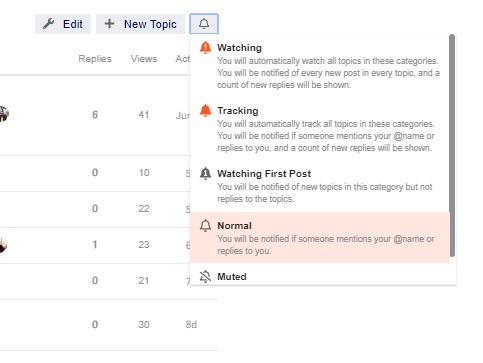 Currently, the default is set to "Normal" – meaning you will only receive notifications when someone mentions your @name or replies to you. Depending on what types of notifications you wish to receive, just click on the option you want.
How to receive notifications about a single "Topic"
First, click on the specific topic you are interested in. The following is what you will see when you click on a single topic.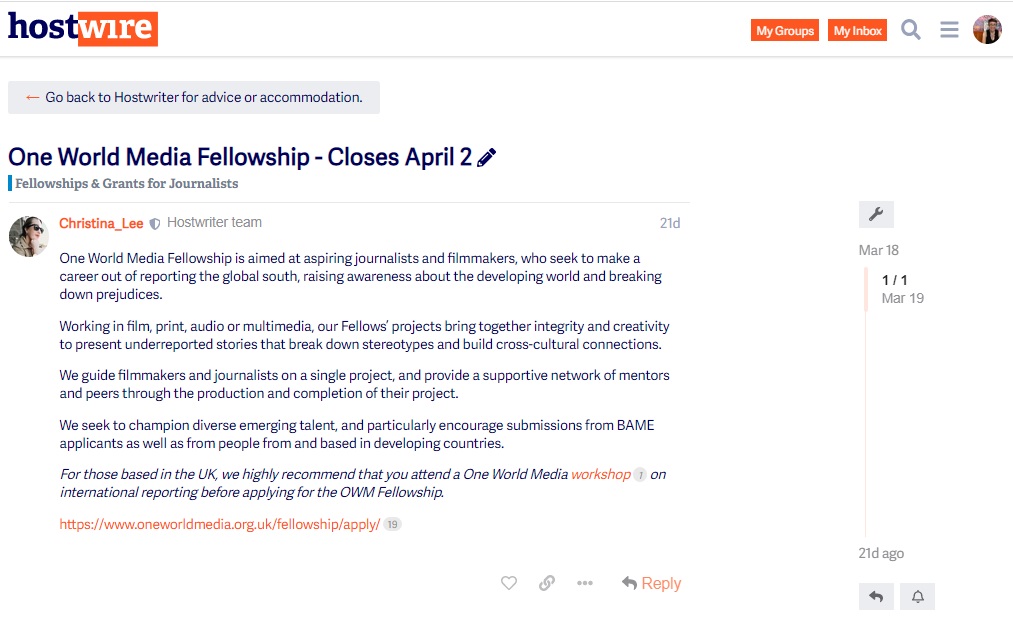 This time, the bell icon you are looking for will be at the lower right of the topic post.

You will see several options for receiving notifications. Click the one you want.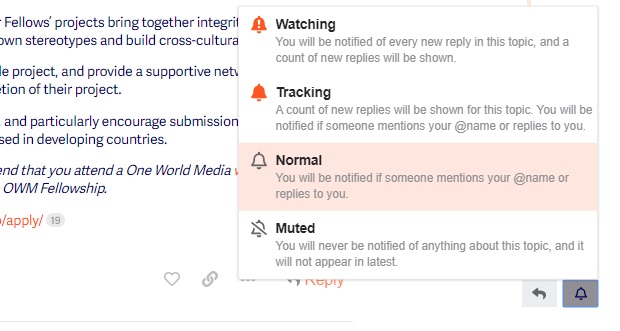 Additionally, if you post a topic, you will automatically receive notifications when people reply to it.
Visit HostWIRE today … we'll see you there!