We are part of it: re:publica 15, Europe's leading conference on Internet and Society, will take place in Berlin.

On Tuesday, 5th of May at 5.15 pm

, you will find Hostwriter and our international partners on a panel:

The European crisis has brought new challenges and dangers for critical journalism. Cuts to budgets not only make the day to day more difficult but leave institutions weakened to the advances of corruption, those in power jockeying to turn the press into personal PR machines. Coupled with recent revelations about systematic surveillance of investigative journalists, there is no doubt a pressing need for innovation and communication between fellow journalists. We'll be exploring the recent boom in cross border journalistic initiatives and asking what role collaborative journalism has to play in Europe's new Digital Society.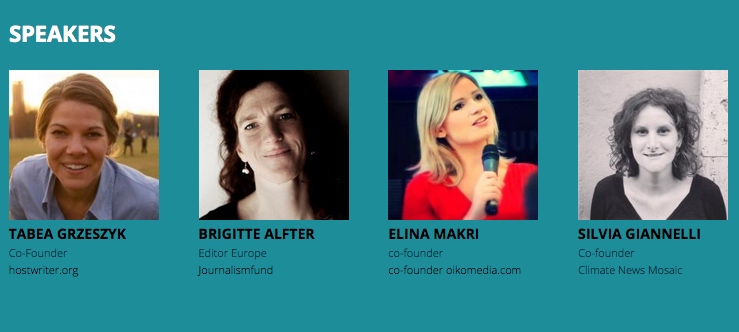 Journalists are reaching across borders to collaborate and communicate about issues from the mundane to massive breaking stories. Are the collaborative stories produced by, and the support fostered within these networks central to creating Europe's new 'Digital Society'?
At last year's re:publica, we launched our own non-profit journalism platform: Hostwriter.org. Hostwriter is a global platform designed to encourage and facilitate collaboration between journalists, bloggers and documentary filmmakers. Members become part of a network that enables them to easily find and contact fellow journalists for local advice, offers of co-authorship or even accommodation ("couchsurfing for journalists").
On our first birthday, we'd like to return to #RP15 to hold a panel discussion and critical debate with other leading figures from the collaborative movement that explores journalism's role within 'Europe's Digital Society'.  We'll ask whether the challenges facing Europe can in fact catalyse more meaningful collaboration between journalists.  Can the work of cross border journalism break longstanding stereotypes? Can they not only sidestep national corruptions and limitations but shine light on to them?  Ultimately, can journalistic cross border collaboration create a more open society that transcends the digital?
Hope to see you there – or follow us on our live-stream!