Are you working on a story together with a colleague?
Do you have an excellent idea for story pitch?
Apply for the Hostwriter Prize 2016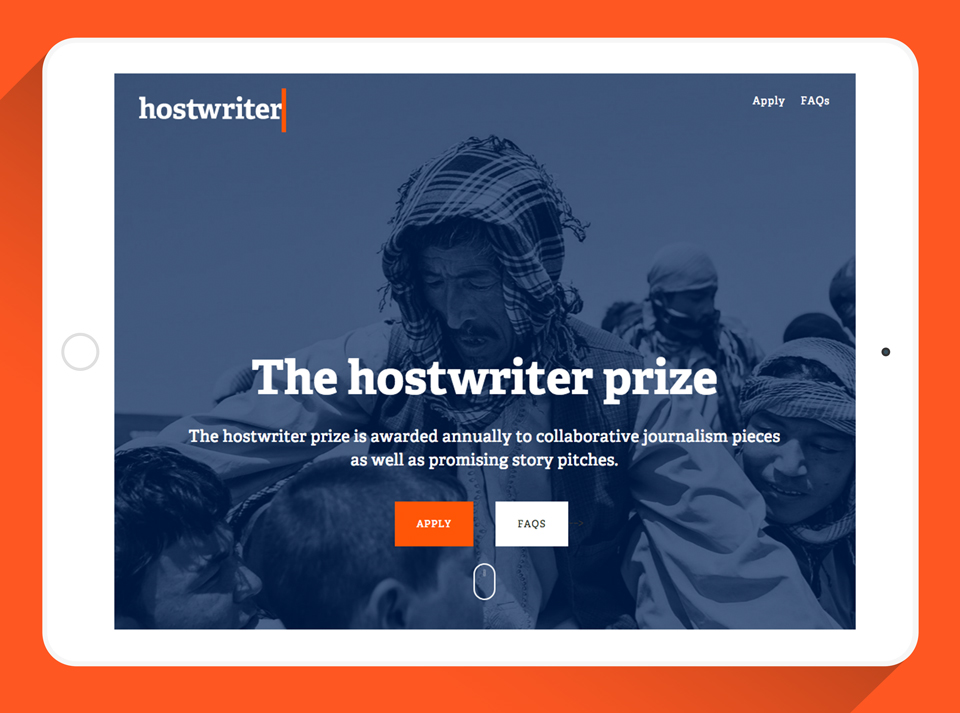 There are two Hostwriter Prize categories. The main prize is for collaborative pieces researched and published by August 31st, 2016. The Pitch Prize is open to journalists with an excellent idea for a story that would be realised with at least one other colleague. Applications are open until August 31st. 
Hostwriter Prize
The Hostwriter Prize awards exemplary works of journalistic collaboration. The prize is open to teams of two or more journalists who have worked on a story together and have used Hostwriter in some way during the research.
Pitch Prize
The Hostwriter Pitch Prize is awarded to a team of journalists with an excellent story idea yet to be realised with the help of Hostwriter. We strongly encourage journalism students and recent graduates to apply.
You can find more information and the online application form HERE