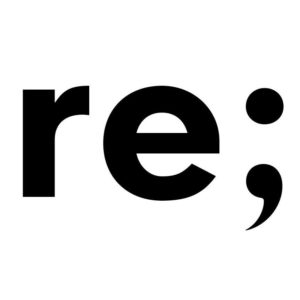 Five years ago, Hostwriter launched live at the re:publica conference in Berlin. On the occasion of our five-year anniversary, Hostwriter co-founder and CEO Tabea Grzeszyk has been invited speak on a panel – Doing Utopia! Setting the stage for an innovative media future – at this year's Media Convention Berlin in conjunction with the re:publica conference.
What would a Media Utopia in 2030 look like? Imagine that foreign correspondents don't fly over to Africa, Asia or the Americas – but instead work together with local journalists on the ground.  In this forward-thinking discussion, Tabea will pose Hostwriter's vision of a Media Utopia.
The text of Tabea's presentation was written for a video for The Media Innovation Centre Babelsberg (MIZ) that will be shared at re:publica as part of an "Augmented Reality scavenger hunt" ("AR-Schnitzeljagd").
For this panel, MIZ is bringing together international and local pioneers who combine innovative approaches and technological progress with more deliberation, sustainability and ethics. Other panelists include Frederik Fischer, founder and editor-in-chief of piqd.de, MIZ's Rebecca Ahlen and gamelab.berlin's Manouchehr Shamsrizi.
The panel will be held on Stage 7 at re:publica, from 12:30-13:30 on 7 May 2019. The event will be live-streamed here on the Media Convention Berlin website.