By Gabriela Ramirez
"I still remember the anger I felt in 2018 when I saw how media outlets spoke about people who looked like me, my friends and my family: Condescending, stereotyping and vilifying."

Esra Karakaya, Founder, Karakaya Talks
It is no secret that the European media landscape has long been criticized for its lack of diversity and inclusivity. However, rather than dwelling solely on its shortcomings, it is crucial to highlight the positive strides that have emerged in recent years to address this pressing issue. A notable trend is the rise of individuals with migrant backgrounds who are taking the lead in driving discussions on representation, reshaping narratives through their own experiences, and establishing media channels, ranging from podcasts to news outlets all across Europe.
That is why, through the collaborative efforts of Here To Support and Unbias The News, we launched the publication: SHIFT!: Actions For Migrating Perspectives.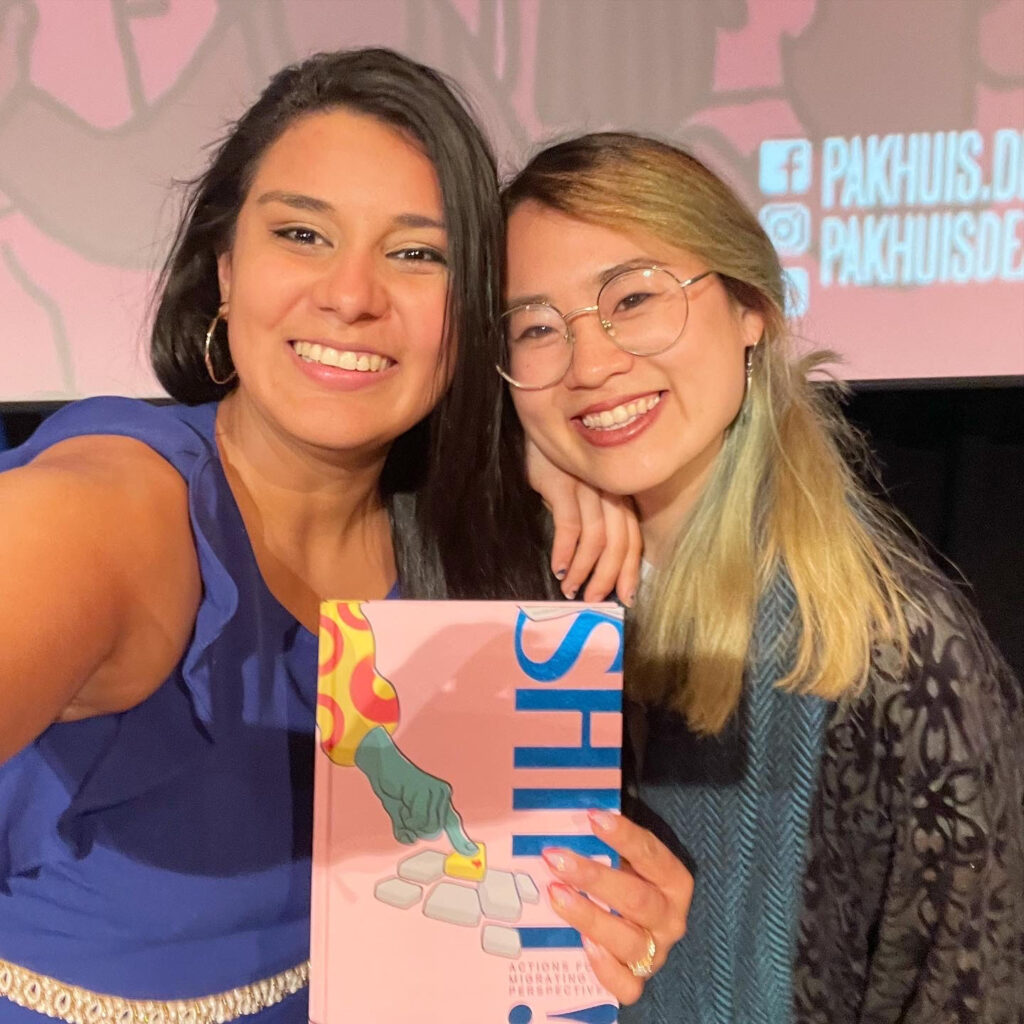 "I always thought to myself like: what happens on the sea? What happens on the road? What happens after we have arrived? These are things that need to be told."

– Mohamed Bah, City Rights Radio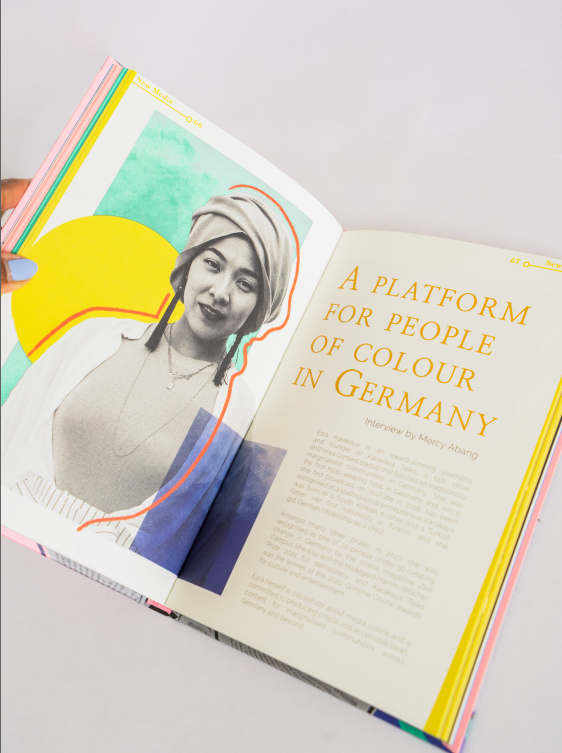 Unbias The News took on the responsibility of leading the editorial team for this ambitious undertaking, which sought to redefine the discourse on migration within the European media landscape. In the span of three weeks, journalists, activists, designers, and digital creators got together in Amsterdam as part of the "Decolonizing Newsroom" project. This immersive experience provided a platform for collaboration and the exchange of ideas with an editorial team composed of journalists who all had a personal relationship with the topic of migration and/or POC-led media. They all contributed to the collective effort of decolonizing media and the creation of a publication that highlights migrant and racialized journalists, digital creators, podcasters and media organizations created by them.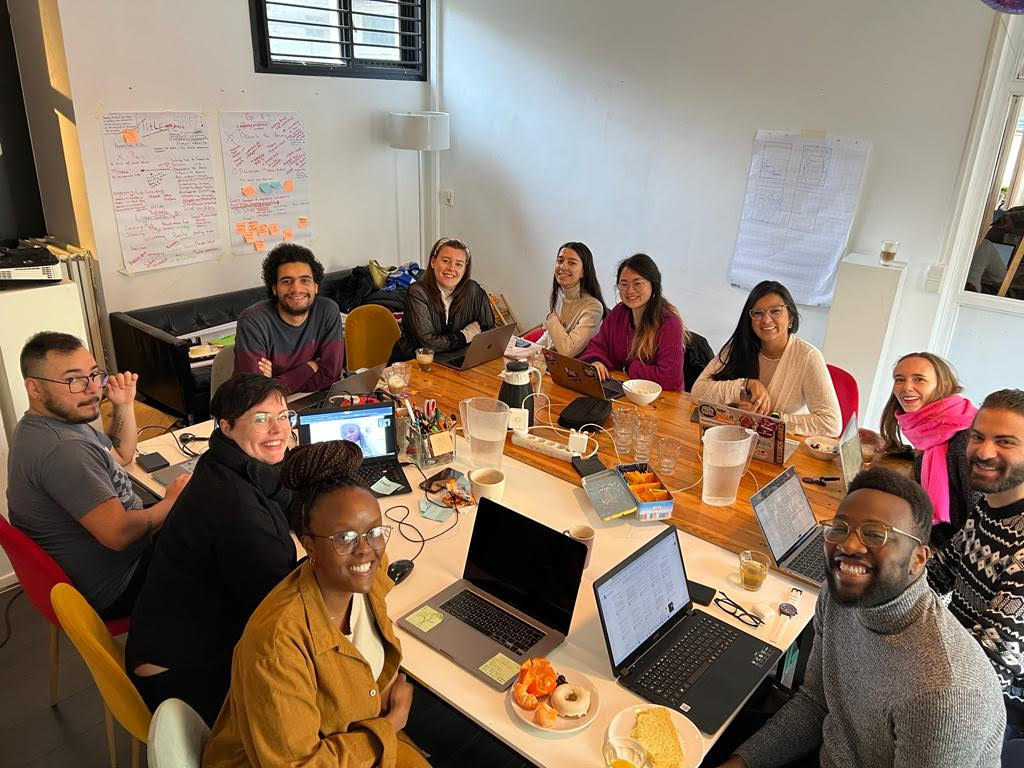 SHIFT: Actions For Migrating Perspectives brings not only their experiences, but their expertise as media professionals creating and working in a very hostile environment while challenging stereotypes, whiteness, racism, discrimination, and other structural barriers. Our publication is also proof of the great advantages journalism and media can nurture when there are diverse voices and experiences in the room.
Besides publishing the book, our goal was to bring forth a publication that would come alive on stage. That's why for the launch of SHIFT, our partners, Here To Support, organized an event where all our amazing speakers featured in our book took center stage, showcasing their invaluable contributions to fostering a more inclusive and diverse media ecosystem. Through initiatives such as podcasting from refugee camps and leveraging social media to engage with their communities, each of these individuals is actively transforming the narrative, bringing about a much-needed "shift" in the media landscape.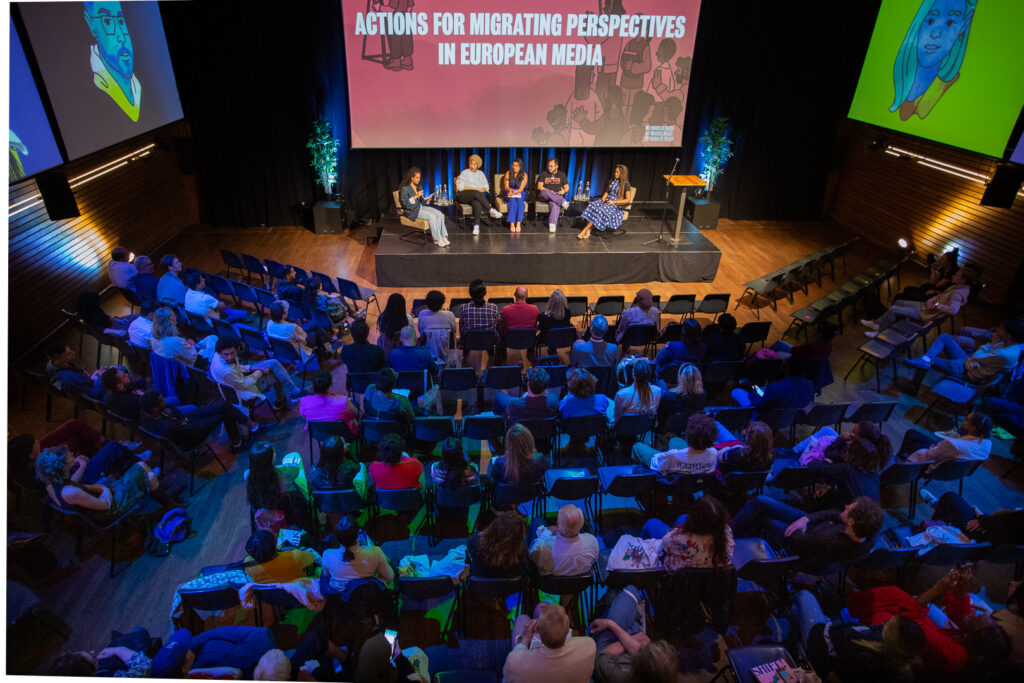 We are very proud of the results and feel grateful to have had the opportunity to meet and highlight 30 voices from across Europe, share their work, and meet many of them during the event in Amsterdam. We are excited to see even more impact after experiencing this powerful community together.
SHIFT is available online. However, if you would like a copy for your newsroom, community media or for yourself, please get in touch. We hope to inspire you and gather many ideas on how to do better migration reporting and add this community and media creators to your favorite list. Follow us on social media and get updates on this and similar projects.
We are also thankful for the support of the European Cultural Foundation, the Democracy & Media Foundation and the European Commission who supported this project financially.