By Gabriela Ramirez
It's Perugia season. Suppose you have participated in the International Journalism Festival before. In that case, you know that IJF, hosted in the beautiful Italian town of Perugia, is one of the year's most awaited events for the media world. Great panels, speakers, and journalists from around the world join the five-day conference to discuss the most relevant edge-cutting topics of the journalism sphere.
Hostwriter and our international cross-border newsroom Unbias The News will also be part of this conversation. It is a priority that at such international events like this, the journalism community reflects on critical topics that compromise the future of journalism.
That's why we will bring to the table some key opening questions around climate reporting, journalism funding, and non-profit journalism, with which we will start a productive debate that hopefully will help us dig further and lead us to some revealing answers or new questions.
If you want to be part of this conversation and help us find answers to these questions, check out our panels at #IJF2023
1. What do journalists need to learn and do communities want to know about climate reporting?
After working on The Sinking Cities Project, we want to share some of our learnings on climate reporting. That's why for this panel, our Editor-in-chief, Tina Lee joins, Ruona Meyer from the Solutions Journalism Network, Camille Padilla Dalmau, founder 9 Millones and Lisa Urlbauer from Bonn Institute to discuss climate literacy and its overall importance in supporting media in how they cover climate change, and in turn, support communities in better understanding what is happening as we face this global phenomenon.
Overwhelmed by the overlaying themes of crises associated with climate change reporting, studies like the Reuter's Digital News Report show that year after year, more and more people are tuning out, and stopping following the news. Informed by the practice of constructive journalism, this panel will discuss how journalists need to move forward with a set of skills to better report on the issue of climate change in a way that people keep following the news. This would include key tenets of constructive journalism being the focus on solutions, shining a light on multiple perspectives and fostering constructive dialogues.
Check out: Climate reporting literacy: what journalists need to learn and communities want to know
Friday 21/04/2023 (11:00 – 11:50) – Sala delle Colonne, Palazzo Grazian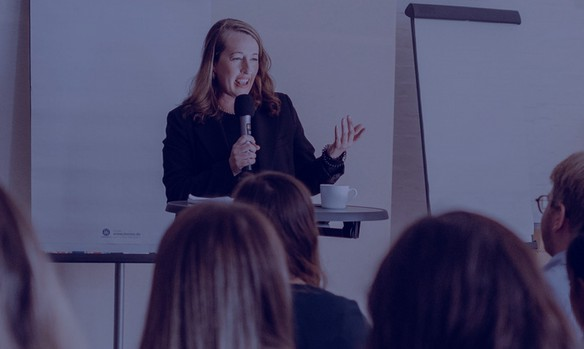 2. What happens when journalism becomes an extractive industry?
Western media has a history of exploitative practices in the Global South, often only paying attention to marginalized and vulnerable groups during times of crisis. Instead of perpetuating this exploitative framework, how can the media positively drive development and progress in these communities?
In this panel, members of our editorial team at Unbias The News examine these issues from within the context of exploitation. We have also seen the structural barriers embedded in activities carried out primarily by Western media, which forms the focus of the work of Unbias The News that covers parachute journalism and challenges power imbalances and the status-quo.
For this panel, Mercy Abang, Co-Managing Director of Hostwriter, Wafaa Albadry and Ankita Anand, both Unbias The News regional editors, and Tina Lee, editor-in-chief of Unbias the News discuss what happens when journalism becomes an extractive industry. You can check out this article by Namupa Shivute for Unbias The News and learn more about their personal experience. Mining for stories in Africa:
Check out: Media as an extractive practice: tackling the Western media's effect on Global South journalism Saturday 22/04/2023 (10:00 – 10:50) – Sala del Dottorato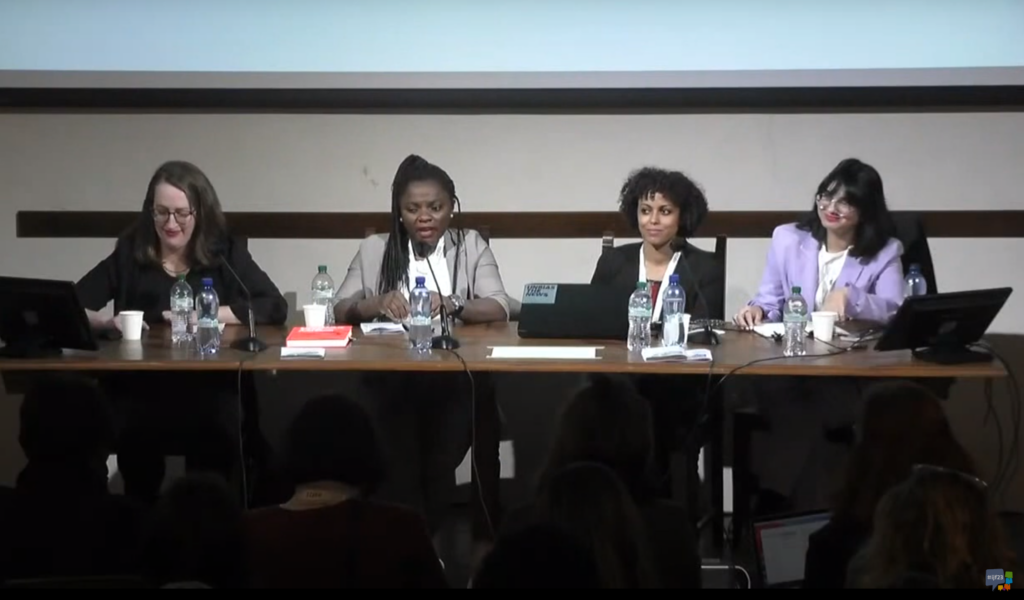 3. Is journalism ready for charity?
According to the Index Report (2022) of the Institute for Nonprofit News (INN) the number of local nonprofit newsrooms in the US has more than doubled in five years. INN also estimates that local outlets will make up most of the nonprofit news organizations by 2024.
In the US, grants from foundations still make up the largest shares for nonprofit news – according to a 2020 INN report, that is 48% on average. Additionally, there is charity given by individuals (35%), earned profits (11%), and other revenue (5%). The Index also states that nonprofit news outlets generated an estimated $500 million in revenue in 2019, employing 3,500 people, including about 2,300 journalists alone in the US.
Currently, the forum is lobbying for reform in nonprofit law to the benefit of journalism and for financially fueling the local news deserts: "The non-profit status of journalism must finally be recognized by the legislature and the tax offices," the Germany-wide alliance demands.
For this panel, our Co-Managing Director, Julia Vernersson, is joined by Sameer Padania, director of Macroscope Consultancy, Aron Pilhofer from Temple University, Elisa Simantke, co-founder and editorial director of Investigate Europe and Stephan Weichert, co-founder VOCER Institute for Digital Resilience.
Together they will address some of the following questions:
1. Is journalism finally ready to become a subject of charity status?
2. What is at stake for them once the reform in nonprofit law is concluded?
3. What responsibility has the legislature by targeted intervening in the marketplace of news?
4. Will a philanthropic cause create sustainable revenue and allow nonprofit news models to grow?
5. Is there a chance that a nonprofit status gains back journalism's public recognition and credibility with the audience?
Check out: Nonprofit news: is journalism ready for charity?
Saturday 22/04/2023 (15:00 – 15:50) – Sala delle Colonne, Palazzo Graziani
We are looking forward to insightful discussions in Perugia and meeting you while we are there.
If you would like to continue any of these conversations further, please get in touch so we can schedule a coffee with you.