Unbias the News proudly receives the 2023 Climate Journalism Award by The European Journalism Centre, celebrating remarkable climate journalism that embraces innovation and original storytelling. Our investigation, "The Sinking Cities Project", secured this recognition in the Emerging Talent category, dedicated to exceptional climate reporting by emerging journalists and newsrooms.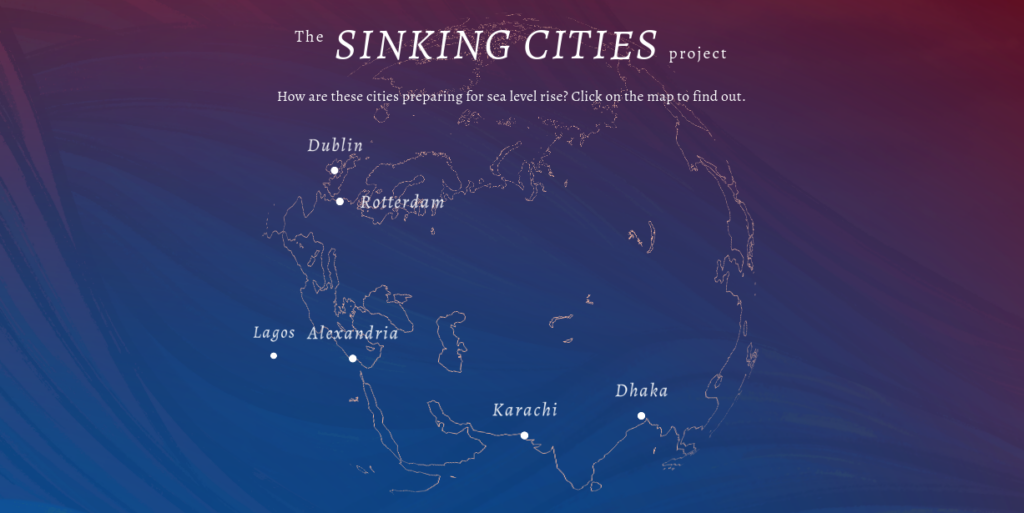 "Ambitious and well-executed, this project immediately stood out as a compelling and powerful project in the emerging talent category. [..] The Sinking Cities Project is an important example of climate journalism through a collaborative, cross-border approach with local voices and reporting, and has the potential for relevant, global impact".

Stella Levantesi, Climate Journalism Award Jury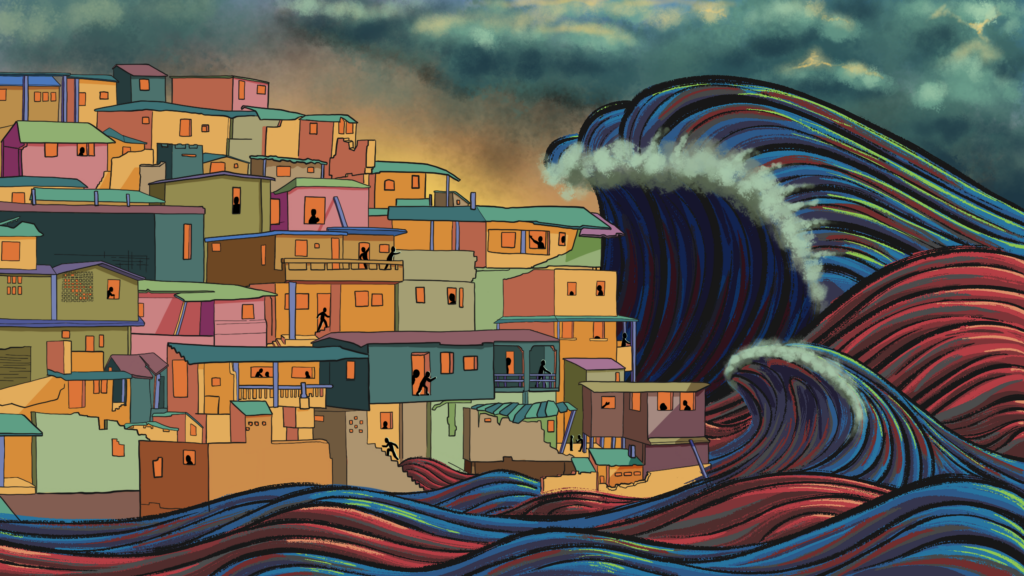 The Sinking Cities Project is a global cross-border investigation that examines how sea-level rise is impacting major cities and how their governments are responding to the consequences of the climate crisis.Local journalists from six cities, Alexandria, Dhaka, Dublin, Karachi, Lagos and Rotterdam, worked together for over six months to investigate the preparedness in their cities and looked to expose not only failures but also possible innovations and solutions. During the project Unbias the News offered training, networking, and editorial support from our international team of regional editors and climate experts.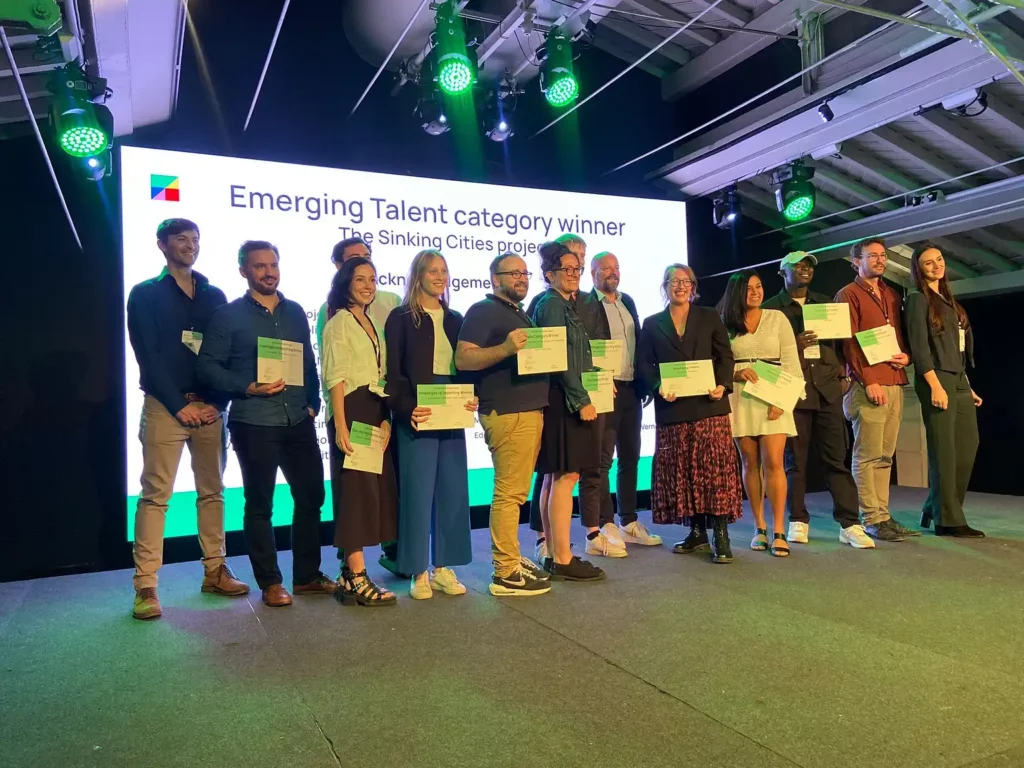 Out of a total of 181 eligible entries from 46 countries, this accolade is a testament to our commitment to impactful storytelling. Unbias the News extend our heartfelt congratulations to all the deserving winners.
"We are incredibly gratified for this recognition of our teamwork. As the climate crises accelerates, we need all hands on deck to tell climate stories in a way that can clarify the costs of inaction, possible solutions, and the decision-makers in play. Local journalists are particularly well-placed to tell that story, and this project shows that cross-border journalism can help tell the global story from a local perspective."

Tina Lee, Editor-in-Chief, Unbias the News
The Sinking Cities Project specifically sought to highlight the importance of local journalism in climate reporting. While there have been numerous award-winning stories done by legacy-media journalists traveling abroad to expose climate crises and disasters, Unbias the News set out to work with local journalists who have full access to the local context and necessary background to explain the bigger picture to their audience. We believe local journalists are best placed to identify actors and movements that can make changes, and to inform the public about the policies and individuals responsible for climate change preparations- or lack thereof. Unbias the News works to make sure that these stories get the attention they deserve both locally and globally, through re-publications in local media. The Sinking Cities project has been re-published in 33 outlets across the world, and is still open for re-publication.
Managing Director, Mercy Abang, said, the Climate Journalism Award of the Sinking Cities Project serves as a powerful reminder of the incredible potential that independent newsrooms can unlock when provided with essential funding and support from philanthropic organizations.
"As traditional sources of newsroom financing face challenges, the vital role played by development partners who grasp the significance of community journalism and its far-reaching impact becomes even more apparent".

Mercy Abang, Managing Director, Hostwriter and Unbias the News
The six articles show that the response to the climate crisis is a social, historical and political phenomenon. Even on a city level, money and power obscure the picture of what needs to be done to ensure safety and justice for all. To delve deeper into this topic, we invite you to read The Sinking Cities stories here. Additionally, tune in to our Behind The Scenes discussion featuring the journalists involved in this project.
Unbias the News is a cross-border newsroom by Hostwriter. We create a space for reporters who experience structural barriers in the field, working towards a more equitable and inclusive world of journalism. The Sinking Cities Project was made in partnership with Dublin Inquirer.
This investigation was made possible through the generous support of Journalismfund.eu, the European Cultural Foundation, and the German Postcode Lottery. We extend our deep gratitude for the invaluable institutional backing from the Adessium Foundation, Luminate Group, and the Media Democracy Foundation, as their unwavering support played a pivotal role in bringing this work to fruition.
We also wish to express our heartfelt appreciation to our esteemed partners in the indie newsrooms alliance who collaborated by republishing our work. Without their vital contribution, the extensive reach and impact of this investigation would not have been achievable.
Feel free to reach out to us!
Tina Lee, Editor in Chief, tina@hostwriter.org
Mercy Abang, Managing Director, mercy@unbiasthenews.org
The Sinking Cities Project: https://unbiasthenews.org/sinking-cities/