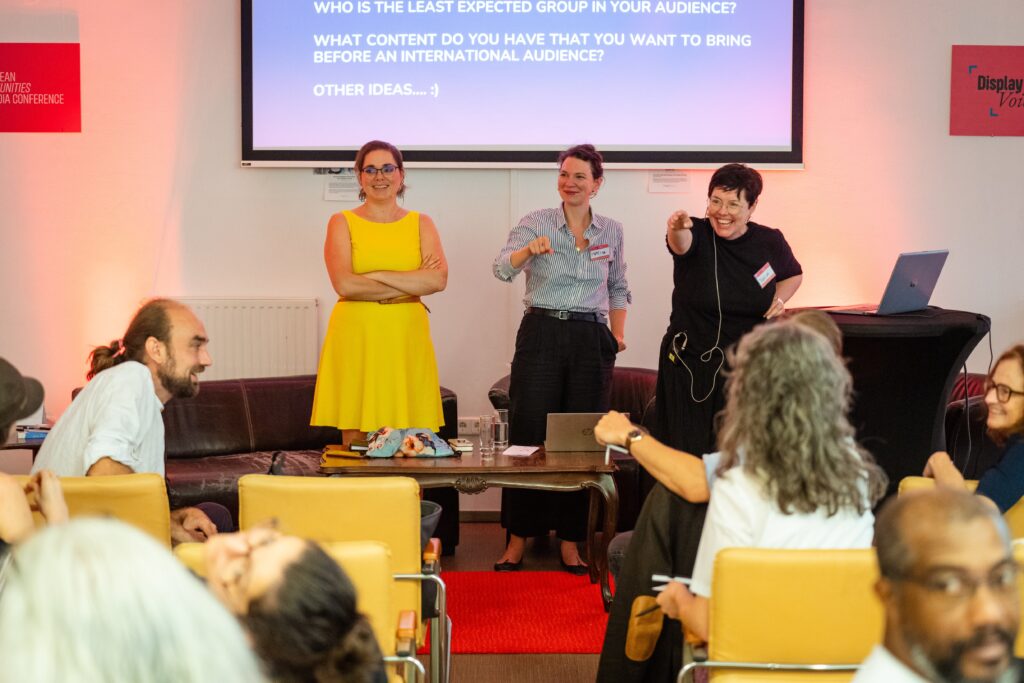 Earlier this month, Hostwriter collaborated on hosting its first-ever conference in Budapest, Hungary, titled the 'Display.Voices – European Communities in Media Conference' to kick-start a ground-breaking online media platform anchored in public values – built by independent, not-for-profit media organizations.
The two-day program featured reflections on the current media ecosystem by independent creators, hands-on workshops on cross-border collaborations and community building, and an introduction to the Display Europe network with the opportunity to shape the direction as we move forward. The event was organized by Community Media Forum Europe (CMFE) and Hostwriter and took place at the Múosz – National Association of Hungarian Journalists on the 22nd and 23rd of September.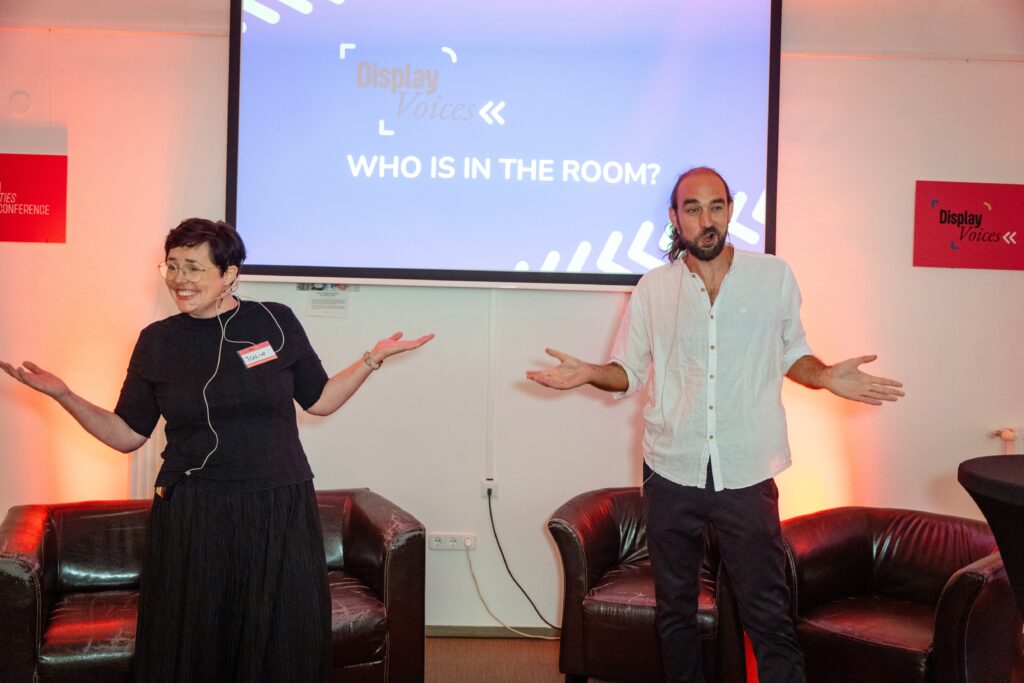 The first two panels focused on challenges and what is currently missing in the European media landscape. "In the case of Hungary, to hear about the success of the YouTube channel Partizan, founded by Marton Gulyas, was inspiring," says Hostwriter co-managing director Julia Vernersson. "Similarly, the second panel featured a row of black-led media in Europe, who successfully cater to their communities through social media and podcasts. However, the big tech platforms have untransparent recommendation algorithms and sometimes dubious community guidelines to shut down content."
The aim of this conference was to also introduce the Display Europe project, which aims to bring together interesting media outlets and initiatives in Europe. While still in its early stages, the conference was a great event to see how these outlets, initiatives and ideas will be brought together to fill what is missing in the media landscape.
"I was captivated by the European Communities in Media Conference, a vibrant gathering showcasing the remarkable achievements of European communities," says Hostwriter co-managing director Mercy Abang. "The conference featured an intriguing panel discussion on diversity within Europe, shedding light on how emerging media channels are quietly reshaping the European community media landscape. This event offered a unique opportunity to exchange insights and collaborate with diverse community-led media, ultimately contributing to the enrichment of the entire media landscape."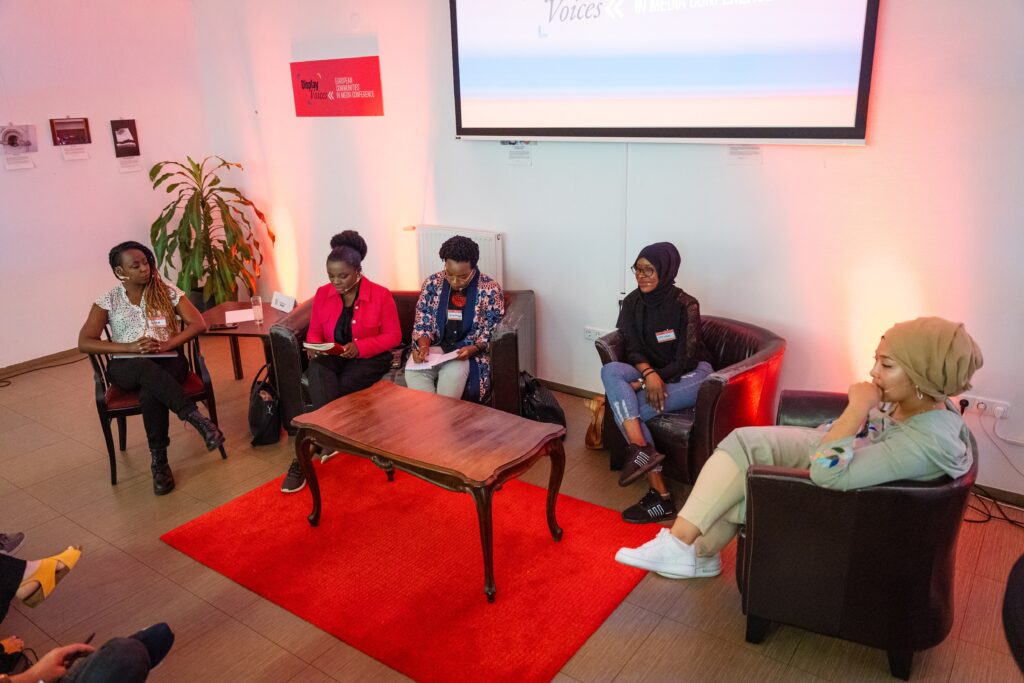 This conference was a reminder that the way community media is defined is still contested, but there is a consensus that democracy is strengthened by community media. We can see that having cross-border collaborations shows so many connections to exist between countries and communities within, and this connects with the larger aim of what the Display Europe project aims to achieve.
"Diversity has to mean more than bringing people from different countries together," says Tina Lee, editor-in-chief at Unbias the News.
The Display.Voices is part of the larger project Display Europe which is managed by the European Cultural Foundation (ECF) and co-funded by the Creative Europe Programme of the European Union. The project is run by a consortium of Cultural Broadcasting Archive (CBA), Farikom, Eurozine, Voxeurop, Hostwriter, Krytyka Polityczna, El Dario, Good Conversations, Public Spaces, Community Media Forum Europe (CMFE), Human, VPRO, Sound & Vision, YEPP Italia, Fanzingo and Schuman Show.