Building trust in formal and not so formal environments
We're back from our workshop in Yerevan and couldn't be happier about how our very first Agora Project kicked off. We selected ten journalists from almost 200 applications to join us. The first phase of the Agora Project was a face-to-face workshop in Armenia. During the three-day workshop in Yerevan we discussed the participants' pitches, learned about cross-border collaboration as a journalistic method, talked about polarisation in Europe, and build trust in our small newsroom by spending a lot of quality time together.
Day 1 – Kick-off and visits to the German embassy and Armenien parliament 
We started at the Impact Hub with a session on cross-border collaborative journalism and a very open discussion about our experience collaborating; the good and the bad.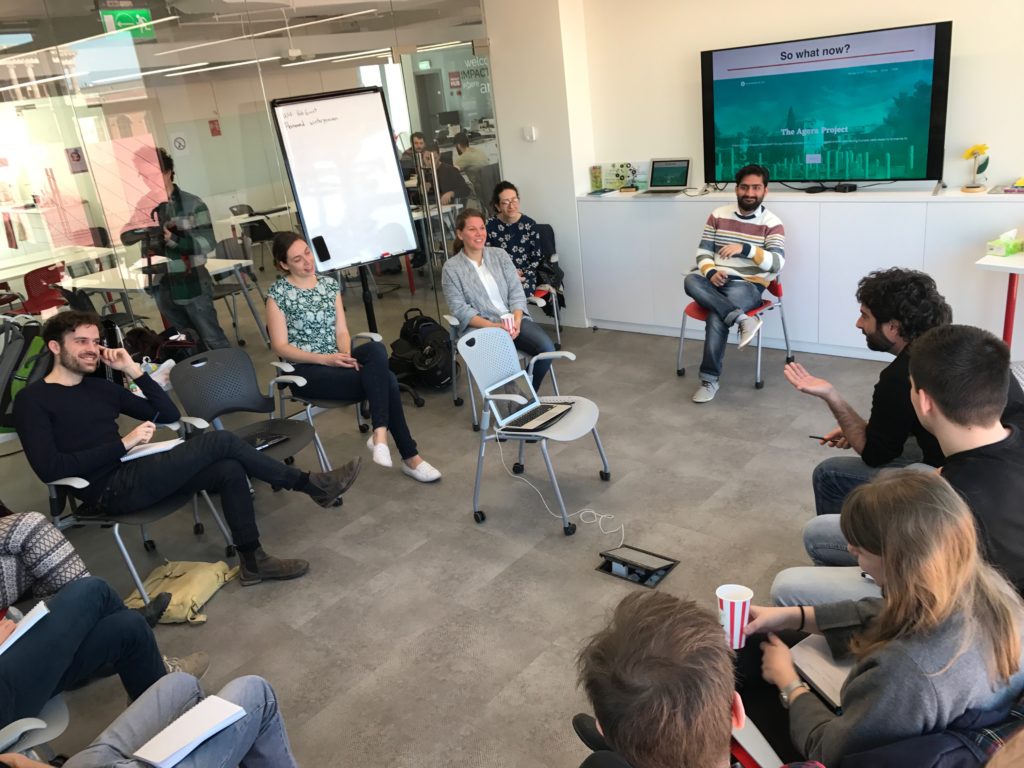 The afternoon kicked off with pitch tips and a quick lunch followed by a visit to the German Embassy. German Ambassador to Armenia, Matthias Kiesler gave us a background briefing and kindly fielded lots of insightful questions from our hostwriters.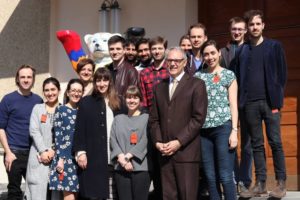 We followed up with a trip to Armenia's National Assembly where Maro Asatryan, the Head of Information for the Armenian Parliament spoke about the mechanics of Armenian politics. And Agora participant Quentin Lichtblau even got to sit in the Prime Minister's seat!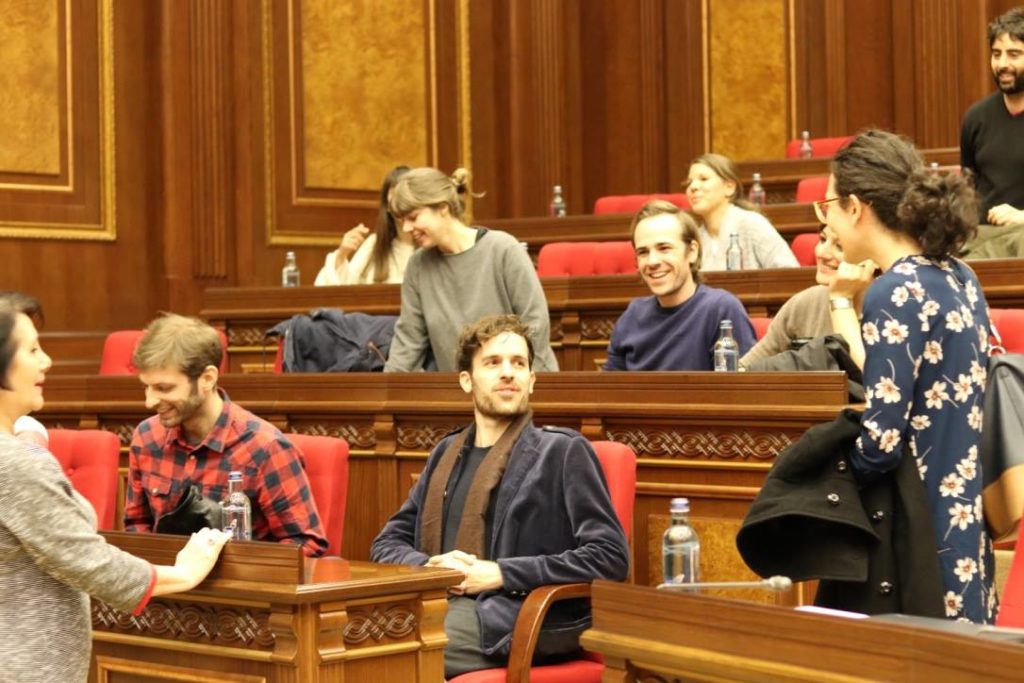 Back at the Impact Hub we tied up some loose ends before dinner at a traditional Armenian restaurant.
Day 2 – Pitching

, Armenian cognac, TV stardom and Kate Bush
We kicked off with one-on-one buddy pitching sessions and then the group brainstormed each story. The ideas flowed fast and strong!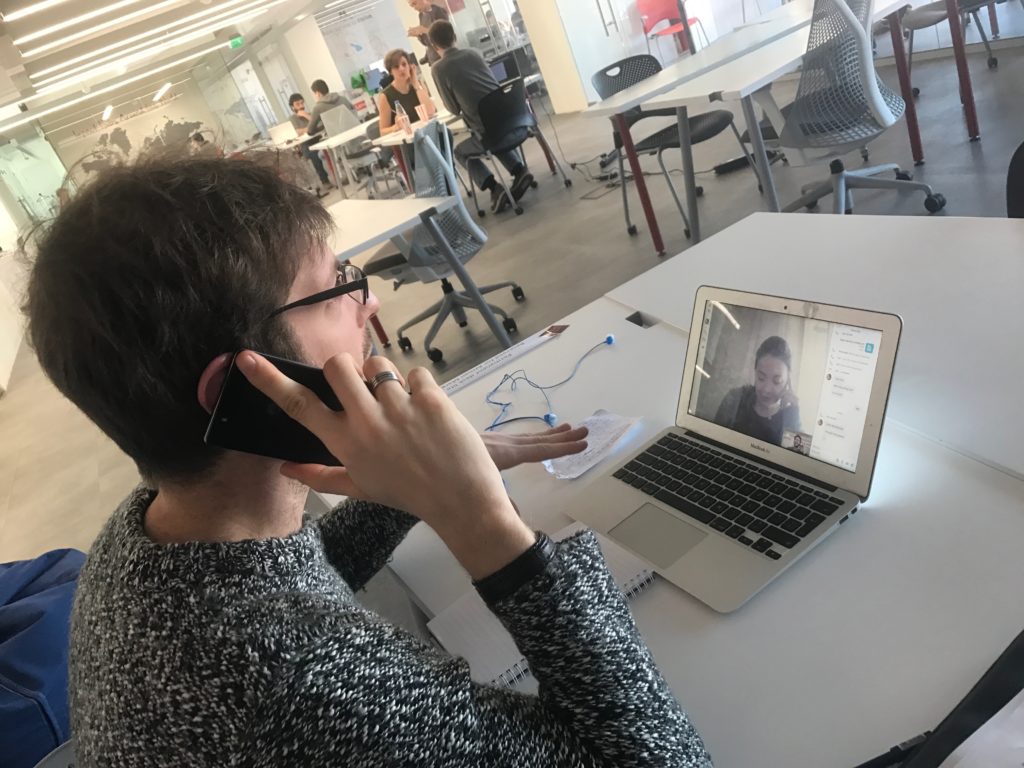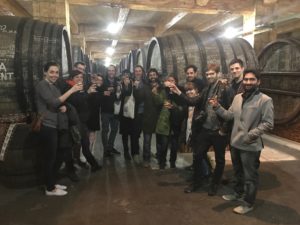 Next, a truly fascinating tour of Noy Cognac distillery including access to the secret tunnel! We rounded the tour out with a decadent tasting session of cognac and wine from 1924 (!!!) then headed to Kentron TV station.
At the station, local journalists gave us a tour of the studio and insight in to the political and media situation in Armenia. They also interviewed a few of us and the Agora Project even featured on the national evening news.
Back at the Impact Hub, we picked up where we left off with a late afternoon pitching session before dashing to dinner. And to top it all off, in the evening we hosted a party to catch up and network with local journalists and dance to Kate Bush.
Day 3 – 

Good bye, Armenia & hello, virtual newsroom!
How do you wake up a bunch of journalists who might have stayed up a bit too late? Coffee and story pitches, of course! Luckily our hostwriters had plenty of both to get us started on Day 3 of the Agora Project. We finished off the pitching workshop with story ideas from Stefan and Yellena then the team presented examples of polarization in each of their home countries.
Packing as much in to our time in Armenia as possible, some participants met with local journalist and founder of EVN Report, Maria Titizian before we all headed for a walking tour of Yerevan. You can listen to Maria's podcast about our project here. 
In the afternoon, we discussed how the Agora Project will continue after Armenia. The participants are encouraged to add breadth and depth to their pieces by supporting each other's research in our virtual newsroom, but we've also organised travel grants for them, so that they can do cross-border research on the ground. 
Finally, the time came to close the laptop on our Greek participant Sissy, who attended the Agora Project via Skype.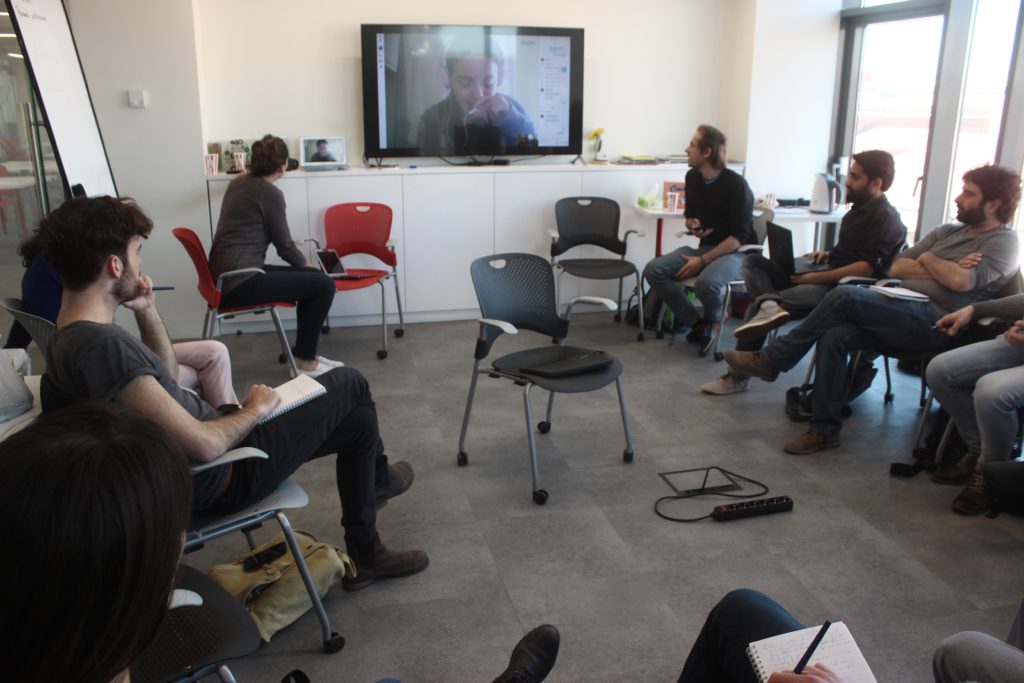 That left just enough time for dinner at a restaurant (which was also an art gallery and a souvenir shop). Alun and Abhishek managed to find enough energy to attend the World Cup qualifier between Armenia and Kazakhstan (an Armenian win!)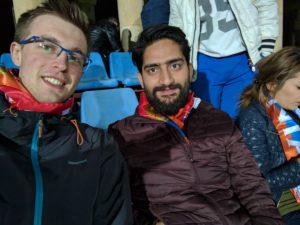 Although the face-to-face workshop in Armenia finished on Day 3, the Project continues through a virtual newsroom.
To stay updated on the next phase of the Project, follow us on Twitter @hostwriter and #AgoraProject. You can also subscribe to the Agora Team twitter list if you'd like to keep up with what our ten participant hostwriters are up to.
The Agora Project is funded by Advocate Europe.