By Gabriela Ramirez
We are delighted to announce that Hostwriter and Unbias The News have received over 170.000 EUR in financial support from four additional foundations in the first quarter of 2022.
It has been almost a year since Hostwriter started working on our feminist cross-border newsroom, Unbias The News, with initial support from the Adessium Foundation, the Robert Bosch Foundation and Luminate. We began publishing global stories with cross-border relevance in July 2021, after receiving over 750 submissions from 85 countries and we have an estimated 1.5 Million readers through our platform and syndication by our network of partners, the Indie Newsroom Alliance, with our largest partners located in Asia and Africa.
Since the launch of Unbias the News, we have received overwhelming feedback on the need for our work towards a more equitable and inclusive world of journalism. It is even more apparent to us, that safe spaces and support for journalists who experience structural barriers in the field is needed. Until now we have published stories by 24 authors who had not yet had the privilege to publish at international outlets due to structural barriers or discrimination. We also offer free monthly training and networking sessions to journalists all over the world. We see and hear the impact Unbias The News is making in the world of journalism through the voices of our authors. You can hear some of their testimonials here:
To continue and intensify our efforts, we could not be more thrilled to see more foundations stepping in to support our mission financially. We welcome the German Postcode Lottery (100.000 EUR), the European Cultural Foundation (40.000 EUR), the journalismfund.eu (15.100 EUR) and the Democracy and Media Foundation (15.000 EUR) as the latest foundations supporting our efforts, joining our current funders Luminate and Adessium Foundation.
This support enables us to strengthen the Hostwriter network and continue expanding Unbias the News with more pitching opportunities. In the next coming months we are very excited to develop the Sinking Cities Project, an ambitious cross-border investigation that seeks to determine why threatened cities, rather than preparing for climate change, are instead building at a rapid pace.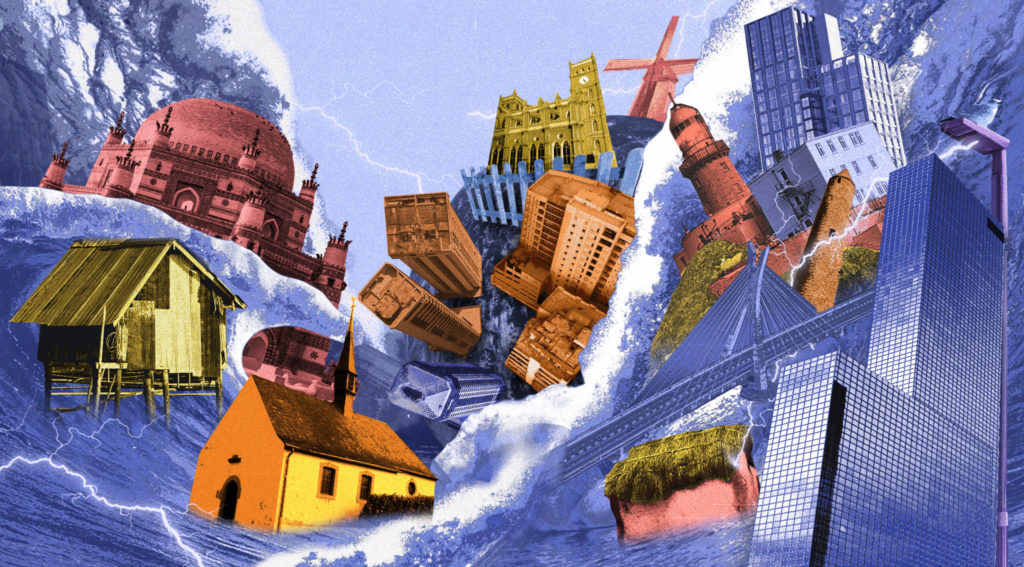 Through the Sinking Cities Project, Unbias the News plans to connect, train, and publish local journalists covering how rising sea levels and coastal flooding caused by climate change threaten cities. We will bring together local reporters from cities that are likely to be impacted by imminent sea-level rise and offer them training, networking, and most importantly, paid publication opportunities.
Would you like to strengthen and support the work we do at Hostwriter and Unbias The News? We have ambitious plans of how to expand our work! If you are interested in supporting our quest to positively impact and address structural inequalities in the media, consider to become part of our donors consortium. Our Managing Directors Mercy Abang and Julia Vernersson are happy to meet you for a talk, detailing our current plans and how we want to expand our impact, and our vision of how to take the Hostwriter network and Unbias the News to the next level.
Our team will be presenting at the International Journalism Festival 2022, and if you wish to meet us face to face to talk about potential project cooperations we would look forward to meeting you in Perugia, Italy from the 6th to the 10th of April. Schedule a date with us at the Festival here.
Hostwriter and Unbias The News are thankful for the support of our current funders: