While the world becomes ever more interconnected, the financial means of reporting continue to shrink. If journalists want to follow suit and continue to try and grasp the bigger picture of things, they need to unlock new research strategies that go beyond consulting Google. Our four finalists did exactly that. They turned their back on lone-wolf reporting and went for a collaborative approach. 
We are proud to announce the shortlist for this year's Hostwriter Prize: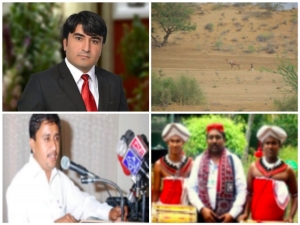 Haroon Janjua investigated the effects of climate change in Tharparkar, Pakistan, a desert area in Sindh which is often hit by droughts and famines. Due to shortage of rains the agriculture and livestock is immensely affected by climate change. Haroon found Amar Guriro and Teerath Kumar over Hostwriter. They helped with research and translation. "Meeting new people in the field of journalism for collaboration can push you forward, consoles and guide you in the critical phases of the story you are taking on. Overall it was wonderful to work alongside other Hostwriters."
2. Reaching Italy is only the start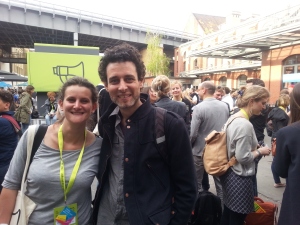 Yermi Brenner found Silvia Giannelli over Hostwriter while doing research on migration routes through Italy.  They decided to team up for a piece looking at the conundrum African and Arab refugees face when they arrive in Europe through Italy, while they hope to reach wealthier countries such as Germany. "The language barriers alone would have made it very difficult for one of us to take on this cross-border investigation alone."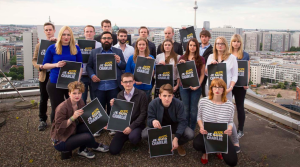 "Je reste Charlie" is an ongoing multimedia project about the clash between terror and liberty. The piece is produced in three languages (English, French, German). 19 journalists realised this project together and used Hostwriter during their research, e.g. for a story about press freedom in Egypt. Our Egyptian ambassador Wafaa Albadry's help was an essential piece to the story. "Without the opportunity to collaborate [with Wafaa] and to be able to quickly assess the trustworthiness through work samples and links to other publications, doing the story about press freedom in Egypt would have not been possible to this extent."
4. Heavy Metal: Too loud for China?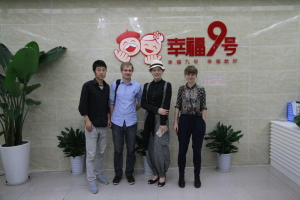 For a collaborative research project Caroline von Eichhorn and Christoph Behrens delved right into the Chinese metal scene.  The team found journalist Lu Yang over Hostwriter while on a research trip in China. Lu Yang told them that in 2015 there was an unusual amount of concert cancellations, particularly with Heavy Metal music. They decided to investigate the reasons, talking to musicians, fans,  a music manager and employees in a metal bar.  The outcome was a story between Beijing and Shanghai describing a feud that is happening between the government and metal music in general because apparently Heavy Metal 'upsets the Chinese dream'.