By: Gabriela Ramirez
Since 2014, Hostwriter has empowered the future of collaborative journalism and enabled journalists to more easily work together across borders. Now, after the departure of co-founder Tabea Grzeszyk as CEO, we have taken the power of collaboration to the next level by selecting a pair to jointly run the organization: Nigerian multimedia journalist Mercy Abang and Swedish project manager, founder and activist Julia Vernersson. Abang was formerly an editor of Unbias the News and Vernersson previously served as Hostwriter COO.
The female team brings over 30 years of experience and unites desirable business and entrepreneurship experience with vast knowledge of the European and African media spaces. Together with the rest of our global team from United States, South Asia and Latin America, Hostwriter is proudly closer to reflecting the regional diversity of our global network of 6,000+ members from 155 countries.
So what's next for Hostwriter with Abang and Vernersson at the helm?
What comes next for Hostwriter and Unbias The News?
The new Managing Directors are focused on working together to extend the Hostwriter community and its membership benefits, as well as expand the reporting and publication possibilities of Unbias the News, Hostwriter's cross-border newsroom.
"In 2022, we want to build capacity for reporting on the climate crisis. Climate reporting is one of the least diversified areas of journalism, and the need for change is very urgent," expressed Julia Verneresson, an NGO professional with more than 15 years of experience of working in international organizations, as she talked about the plans for Hostwriter and its remote cross-border newsroom Unbias The News.
At the same time, the co-managing director Mercy Abang, an outstanding journalist who in 2021 was named one of the most powerful women in Journalism in Nigeria by the Women in Journalism Africa (WIJA), also raised the intention of the organization to pay more attention to cross border collaborations that seek to address emerging trends and social issues, especially on climate reporting.
For Abang, "climate reporting will be a priority for our newsroom as it affects our global community and it is hoped that we will work more with not just legacy media organizations across the globe but independent newsrooms that transcend national borders." On the same page, both mentioned that the organization is looking forward to building new relationships and intensifying collaborations with the partners of the Indie Newsroom Alliance.
"We particularly are looking to extend our presence in South America, to complement the existing partners in Asia and Africa, sharing content and compelling stories from Unbias the News", added Vernesson. Indeed, this direction to collaborate with other regions has started and is present in the latest cross-border journalistic piece that compiles stories from four Latin American countries (Mexico, Ecuador, Argentina and Colombia) and that looks at how insects are shaping food future in Latin America.
Who are Mercy Abang and Julia Vernersson, Hostwriter's new Managing Directors?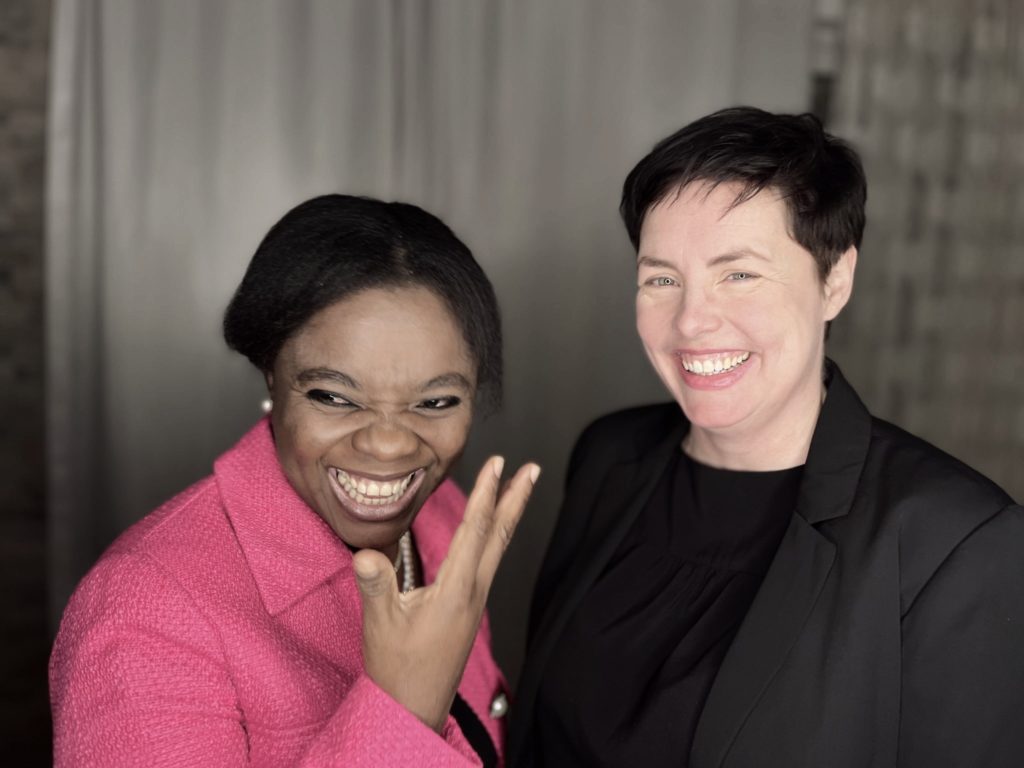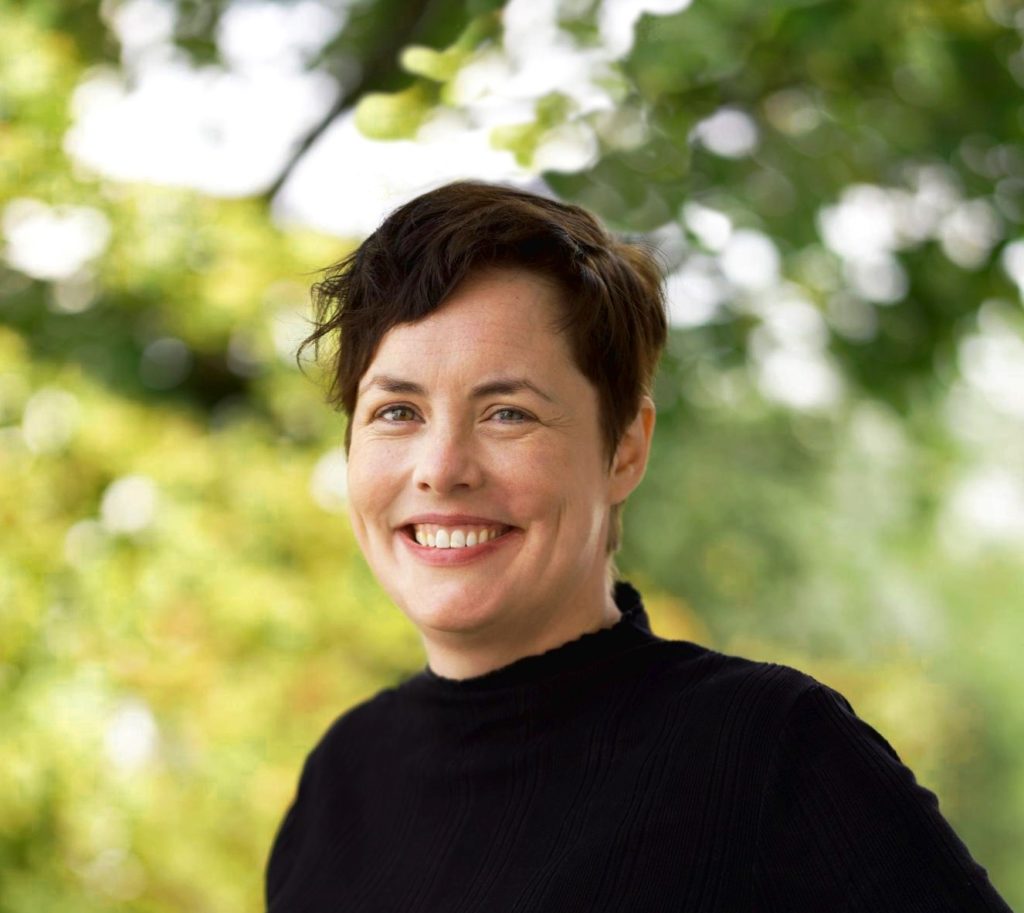 Julia Vernersson
Julia Vernersson is an NGO professional with more than 15 years of experience in international organizations. She started her career as a Creative Director, co-leading Loejse International in Berlin in 2007, an international network focused on creative writing and activism. In 2010, she proceeded to co-found a new NGO focused on the environment, media and culture, Kulturlabor Trial and Error.
She has a deep interest in media and its role in shaping the way we understand the world. She spent five years heading the Mašta magazine as the Project Director, building a platform to report on innovative ways to address socio-political problems and inspire creative forces for social change. Before arriving at Hostwriter, she held the position of Head of Media Development at Sourcefabric, Europe's largest developer of open-source software for news media.
The last two years she has held the position as COO at Hostwriter, and her experience of setting up an organization from scratch, managing international NGOs and networks and insight in how to run a midsize global business will be a great asset as she moves forward as the Managing Director of the Hostwriter network and Unbias the News.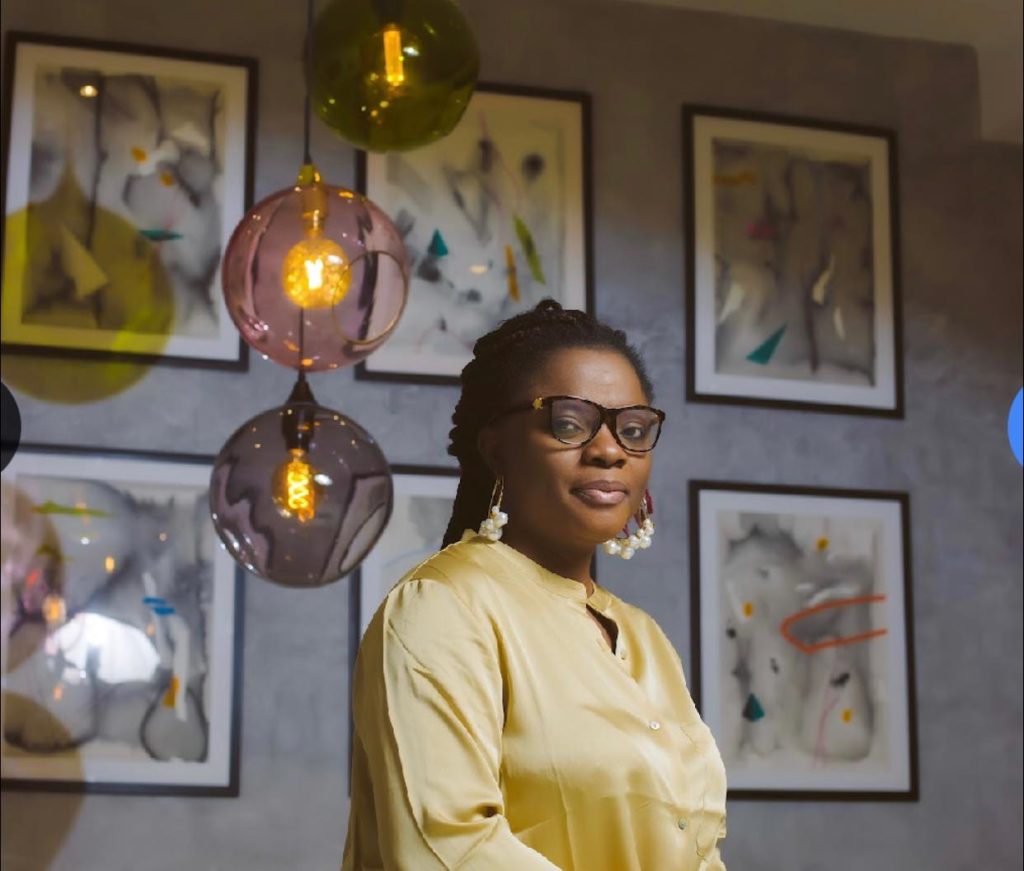 Mercy Abang
Mercy Abang is an award-winning multimedia journalist, she started her career as a political correspondent on Television in Abuja, Nigeria and moved on to developmental reporting and reporting the activities of world leaders at the United Nations in New York.
Mercy has worked as a freelance producer and reporter with Aljazeera MEDIA Network and she was the 2017 Her Network woman of the year awardee in BROADCAST JOURNALISM in Nigeria. She has hosted a TV Show in Berlin and moderated events across the globe at various times.
Over the years, she has transitioned into a Media Entrepreneur and editor with Unbias the News. She's worked both in Africa and in Europe, Mercy was a 2017 United Nations (Dag Hammarskjold) Journalism Fellow; in 2021, she was announced one of the most powerful women in Journalism in Nigeria by the Women in Journalism Africa (WIJA). She would especially discuss with us the benefits of cross-border collaboration.
In 2012, she was named as one of 10 Young Nigerian Women to Watch. Mercy studied Journalism and holds a post-graduate degree in advertising and Public Relations. She has an MBA in entrepreneurship from Berlin, Germany. She has been a long-time member of the Hostwriter Ambassadors network.
In 2021 she was awarded as one of the Leading Ladies of Africa's 2021 list of most inspiring Nigerian women along with other notable Nigerian women.