We're thrilled that Hostwriters reported in our member survey,  the positive effects from being in the network.Through Hostwriter they either found helpful advice, ended up collaborating in a story or couch surfed with a colleague! But we also have to acknowledge that 4% of our members shared in an open text field that they have not benefitted yet. That's why we decided on the following priorities for this year:
1. We want to celebrate your Success Stories!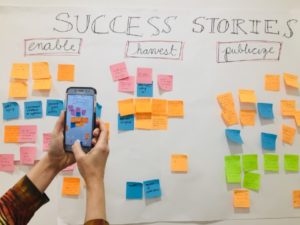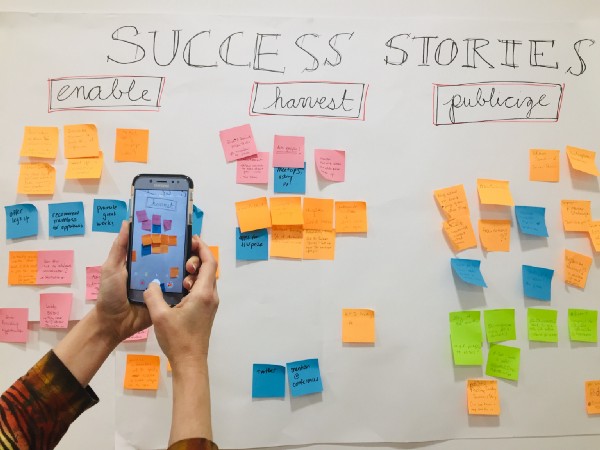 In the survey, one of our members offered this feedback:
"I hope you can highlight more examples of collaborative journalism. The more frequent journalists see it being done, the more they will believe it can be done."
We will share and celebrate examples of successful journalistic collaborations in the hopes of inspiring many more! We believe collaborative journalism can make a difference in the world, and we want to spread the word about ways it has. We'll ask our members for tips and glimpses behind the scenes, like our member Ramu Sapkota, who shared how his collaboration uncovered an international network of corrupt agencies in Malaysia and Nepal. It's a great example of how collaborative journalism can influence policy and change lives. The story by Ramu and his colleague Alyaa Alhadjri was shortlisted for the 2018 Hostwriter Story Prize.
2. A focus on technological improvements
"Improve communication between members, creating more channels where we can learn if someone is looking for a collaboration on a certain topic."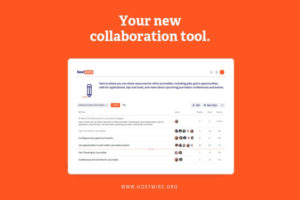 We couldn't agree more with this comment. Recently, we launched the crowdsourcing tool HostWIRE, which includes a "Search and Find" board where members can look for colleagues and post investigation requests. We hope the board will eventually turn into a fully self-organized space run by our members — but for now, the Hostwriter team will make sure to help sharing the calls within the network. Please give this new feature a try: Post a request on the Search-and-Find Board, and we'll help you find a perfect match!
3. Diversity first: Hostwriter campaign for global growth
"Reach out to more new members outside Central Europe, especially in Africa (…) Expand!"
Our ultimate goal is to have one member in every country of the world. In spring 2019, we will relaunch Hostwriter as a mobile-first platform to enable good usability in every corner of the world, including regions where internet connections are scarce. We are also working on skill-building for cross-border journalists, drawing attention to unconscious biases and lack of diversity to overcome the "Western-centric" kind of journalism of today. We're developing training modules on how a more inclusive journalism mindset can enable story collaborations at eye-level.
A peek behind the curtains by Hostwriter's CEO Tabea Grzeszyk
If you'd like to stay informed on all of this, please sign up for our monthly newsletter, Crossing Borders!