In the Fall 2019-Winter 2020 session of the Erasmus Mundus Journalism Masters Program at Hamburg University, Hostwriter's Tabea Grzeszyk and Bernadette Geyer led a group of ambitious journalism students in a Cross-Border Journalism Seminar.
Students learned what it means to have a "cross-border journalism mindset" to work on stories through teams with colleagues from different countries and different norms in the practice of journalism. The participants also learned the steps of the Cross-Border Journalism Method – developed by Brigitte Alfter, director of Arena for Journalism in Europe – which they then put to use in forming teams, choosing story ideas, establishing a research plan, and creating a collaborative journalism piece.
What resulted from the seminar is a selection of cross-border articles on a variety of themes. We are proud of what the students were able to accomplish in a compressed amount of time.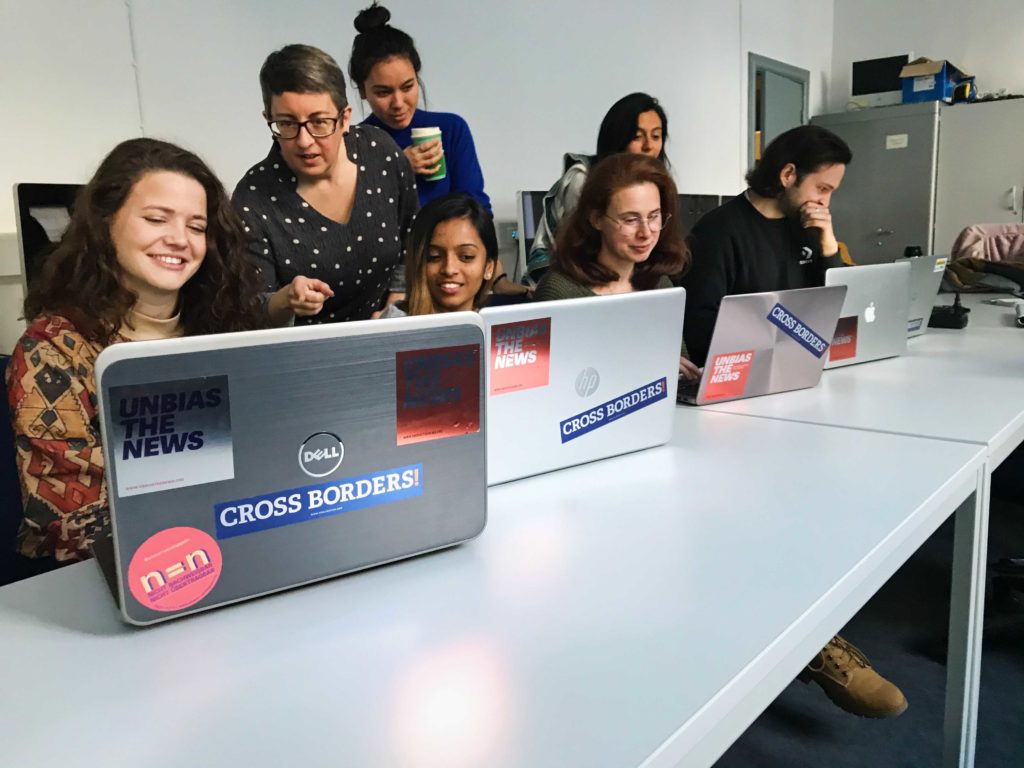 ---
Below are links to the individual stories by the teams.
Team Members: Karem Nerio, Laura Kabelka, Tanushree Basuroy and Vanessa Fujihira (the students collaborated to select a topic and then each contributed research from their own countries to create a single story)
Immigrant Perspectives on Integration
Stories: The Path of Solidarity, by Petra Vrablicová; "You don't look Brazilian!": personal views on migration and integrating within Germany, by Tiago Bianchi
Team Members: Petra Vrablicová and Tiago Bianchi (the students collaborated to choose a topic and then wrote separate stories, using each other for advice)
Team Members: Bernarda Carranza, Martin Johaim and Jelena Malkowski (the students collaborated to choose a topic and then split tasks among each other to create a single story)
We would like to thank Prof. Dr. Monika Pater, Coordinator for the Erasmus Mundus Journalism, Media and Globalisation program at University of Hamburg, for enabling Hostwriter's ability to lead this Cross-Border Journalism Seminar.